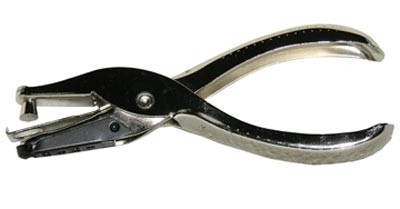 The year was 2005, and myself and most of my writers from my website AppleXnet had assembled for the first time from all over the country for Macworld San Francisco '05. Best yet, we had been granted press access to the Steve Jobs Keynote by Macworld. It was the second year myself, and our chief editor Eoban Binder and I attended as press, but the first time all of our writers at the time had come as well.
Eoban and I showed up the day before the keynote so we could pick up our passes, and make sure everything was set for the big day.
The morning of the Steve Jobs Keynote Eoban and I showed up at the Moscone center around 6:30am figuring we didn't need to wait in line since we had press passes. We made sure all of staff had gotten their passes, and by 7am we were ready to go.
At first everything seemed fine, but soon we found out that Macworld had over booked the keynote, and had started putting little yellow circular dots on some press passes to guarantee that "VIP" members of the press would get access. Then around 7:25am they announced that ONLY those with yellow dots were getting access to the Steve Jobs Keynote, and everyone else had to go into an overflow room and watch the keynote on a screen instead.
My staff was completely devastated.
The idea that we had all assembled in person from everywhere from Wisconsin to Hawaii to come see Steve Jobs and we were now being told last minute that we weren't good enough was simply unacceptable. Every single one of my writers was under 20 at the time (including myself), and a Mac user since birth. They had all poured their hearts and souls into our website for the chance to go see Steve Jobs at Macworld, and in my minds eye deserved to see Steve Jobs live and in person just as much anyone else.
Seeing as my Dad was a music producer and I grew up backstage, I was an experienced rock concert attendee at this point in my life. I knew that just like at concerts, lines, rules, and regulations at any event were all relative, subjective, and open to interruption.
The Stevenote was set to begin at 9am, and as I stated it was only 7:25am when we found out we were not getting in. It was then that I realized the only difference between us, and the members of the press that were getting into the Stevenote was due to our lack of little circular yellow stickers on our press passes. This is when it occurred to me that we were in San Francisco, one of the greatest cities in the world, and that there was a Rite Aid about 2-3 blocks from the Moscone center.
In a last ditch effort to get into the Steve Jobs Keynote some of my staff and I literally ran to Rite Aid. Our goal was simple: find little circular yellow stickers. Little did we know, finding yellow stickers was the easy part, the problem however was that we couldn't find any stickers that were the same size as the tiny little circular ones Macworld was putting on the press passes. Most of my staff started to lose hope at this point, and it was now doubtful we would even get into the overflow room.
This is when I made the best purchase of my entire life: a shinny brand new single hole punch with a little catcher to store all the little donut holes.
All we had to do was use the hole punch on the yellow stickers we had found, and use the normally discarded "chads" from the hole punch as our stickers.
It was about 8:15am by the time we ran back to meet up with the rest of our staff, created a bunch of little yellow circular stickers, and put them on all of our press passes just outside the entrance to the entrance at Moscone. We decided it would be best we split into two groups to increase our chances of getting in.
I went first, and as I passed through the doors it seemingly appeared as if all the lights in the Moscone center had dimmed upon my entrance, and a spotlight was upon us. I pretended to own the freakin place, as I calmly and cooly walked up to the Macworld ushers, and flashed my press pass adorn with a little yellow circular sticker. Before we knew it we were all reunited and standing in the yellow dot VIP line about to go see Steve Jobs live and in person.
At 8:55am they pulled away the velvet ropes, as my staff and I plus about 60 others took off running for the Keynote hall. We got amazing seats, and spent the next 2-hours basking in Steve Jobs reality distortion field.
No one ever found out about my new hole punch, our yellow dots, or that we had basically just walked right into a Steve Jobs Keynote for free.
Best yet, I still have my lucky hole punch.