Marketing Tech Executive with Developer Relations Experience 
Product Marketing. Business Development. Product Development. Growth Hacker. Web3. Crypto. Blockchain. SaaS. Devops. Artificial Intelligence. Open Source. Venture Capital. Enterprise. Team Chat. WordPress. Content Creator & Author.
Learn more about Trent Lapinski
Trent is currently exploring opportunities in blockchain, crypto, DeFi, cloud computing, distributed networks, artificial intelligence, decentralized organizations, and gaming.
Read Trent's latest book "Growth Unchained – A Web3 & AI Marketing Strategy Guide"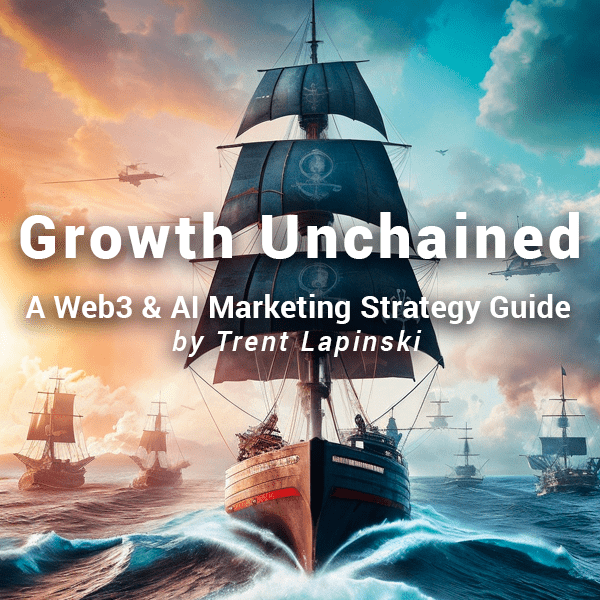 Welcome aboard the ultimate tech startup marketing adventure! If you're navigating the intricate world of Web3, AI, or modern SaaS companies, this guide will be your trusty compass, revealing the secrets to effectively market your products while avoiding common founder pitfalls. You'll uncover a treasure trove of strategies and tools for everything from branding to product positioning, competitive analysis, and beyond.
In the ever-evolving realms of Web3 and AI, marketing is like solving a complex puzzle, as your audience is often tech-savvy, discerning, and hungry for innovation. These technologies don't just offer products; they're sparking paradigm shifts in our digital interactions and redefining traditional boundaries. To succeed, you'll need a marketing playbook tailored to these unique landscapes, and that's precisely what this book offers.
Best of all, this book is pay what you want. Can't afford to pay? No worries just put $0, and it is yours.
email: trent at mysticlabs dot com