I am an Internet Entrepreneur, Designer, WordPress Theme Developer, Technologist, and Apple Follower.
Founder and former CEO of CyberChimps Inc.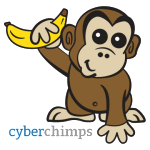 Current Founder and CEO of Mystic Labs: a startup accelerator and incubator.
Background
I have worked for several multimillion dollar companies including Playboy, and LiveUniverse (LiveVideo.com).
I have been pursuing writing for 14-years, web design and development for 14-years, graphic design for 12-years, internet marketing for 10-years, and social networking for 9-years. I have notable experience with Adobe Photoshop, WordPress, and have coding experience with HTML5, CSS3, Ajax, MySQL, and some PHP and Javascript.
I'm a life long Mac user, I started out on a Macintosh SE when I was age 4, then had a Mac Classic, a LC II,  a Performa 6300, an iMac DV SE 400mhz, a 15-inch 1.25GHz PowerBook G4, a black 2GHz Macbook, Quadcore Macbook Pro, and now a MacBook Pro Retina.
Timeline
2001 – I launched one of the first blogs on the internet. It was an Apple news and product review blog named Apple-X concerning Mac OS X, and Apple product rumors. The site started out as nothing more than a 14-year-old's pet project, but quickly grew when Eoban Binder took over as editor. I was also attending high school and was a graphic designer for the TV studio and media program at Huntington Beach High School.
2002 – I continued to run Apple-X, and had several volunteer writers working with me. I also continued to attend high school.
2003 – At 16 I left high school a year early and enrolled in community college at Orange Coast College when I turned 17. I renamed my Apple news blog AppleXnet.com as it began to build a significant following.
2004 – I continued to attend college at Orange Coast College, and began to monetize AppleXnet via advertising. I also worked part-time for Loreal as an Educative Administrative Assistant where I assisted account executives with product training.
2005 – AppleXnet.com was now at its peak, we had half a dozen freelance writers, and we were receiving press access to major tech events such as MacWorld San Francisco, and NAB. I also continued to attend college at Orange Coast College, and continued to work part-time for Loreal.
2006 – By 19 I had three years of college under my belt, and had successfully been running AppleXnet.com for 5-years. During my tenure as founder of AppleXnet the site was profitable from online advertising, and employed nearly a dozen freelance writers over the years.
After 5-years of covering Apple news I decided to sell AppleXnet, and began to focus on my writing career and went on to write sites such as ValleyWag.com, and SuicideGirls.com. One article I wrote was even mentioned by The New York Times.
By the end of 2006 I accepted a position with two of the former founders of MySpace who had formed a new company, LiveUniverse. I left college for the opportunity, and set aside my writing career.
2007 – I focused solely on LiveUniverse and worked as Media Producer and produced several online shows for LiveUniverse's primary property LiveVideo.com. I then worked with Special Projects to develop mobile streaming technology, and finally settled in with the marketing department as a Marketing Communications Manager.
2008 – After an uneventful launch of LiveVideo.com I parted ways with LiveUniverse to explore new opportunities. I soon found myself in the halls of Playboy's Media Tech Center in Los Angeles where I worked as a Web Developer and Internet Marketer. I lead several successful viral video campaigns which generated new traffic, and renewed brand interest. I also maintained dozens of websites, optimized them for Search Engines, and ran several high profile social media profiles.
2009 – I reevaluated my life priorities and took sometime away from the corporate world to focus on freelance projects. By the end of the year I found myself working for West Coast Clinical Trials, a medical research company. I was originally brought on as an SEO Specialist, but my responsibilities also included web development, press release writing, online advertising, and other marketing needs.
2010 – I left West Coast Clinical Trials to found my own internet marketing startup called CyberChimps. By the end of 2010 we had several major clients (including several unsigned bands), and was able to focus on CyberChimps full-time.
2011 – I established CyberChimps LLC, and developed several popular WordPress themes including iFeature Pro, Neuro Pro, and Business Pro.
2012 – Continued to develop and grow CyberChimps, reincorporated as CyberChimps Inc.
2013 – Moved CyberChimps Inc. to San Francisco from Long Beach, CA. Acquired ThemeID and the Responsive WordPress Theme.
2014 – Taking CyberChimps Inc. to the next level.
2015 – CyberChimps acquired. Launching a new startup called Mystic Labs.